Swapping the Red Bulls of New York for the RB of Leipzig, the MLS club's big brother in the Bundesliga, hasn't been an entirely smooth process for Tyler Adams.
"There's been a bit of a culture twist," says the 20-year-old, explaining that Germany's rather regimented approach to life has taken some getting used to.
"One thing I realized here: They're very particular about the rules," he says with a wide smile. "There are a lot of rules here. Whether it's driving-wise or just everything in general, like jaywalking.
"I'm from New York; there it's a typical thing. But it's kind of frowned upon here."
Laughter aside, it's rather telling that the United States national team midfielder found the lawful negotiation of traffic in Saxony a much bigger problem than keeping a cool head in a series of midfield battles in Germany's top flight.
Ever since he started playing for Ralf Rangnick's side — third in the Bundesliga behind Bayern and Dortmund in the chase for automatic Champions League qualification following Adams' January move — Leipzig haven't lost a game. Adams, dubbed "Mr. Invincible" by Kicker magazine, Germany's most important football publication, has been one of their star performers.
In the 1-0 away win at Schalke 04, the team of fellow U.S. star Weston McKennie, Adams was rated the joint-best performer of his side, with a 2.5 grade by Kicker (1 being best, 6 being worst.) The marks are subjective and not based on performance indicators, but they're nevertheless a useful gauge of a player's perception. It's fair to say that Adams, the team's defensive pivot at the centre, has left a huge impression with his unusual combination of energy, maturity and intelligence.
"We knew what an extraordinary character he is for his young age," Rangnick says.
Adams has arguably been the most eye-catching of the bunch of young Americans — including McKennie, 20, and Josh Sargent, 19 — beginning to make waves in the Bundesliga after Christian Pulisic's remarkable success. Pulisic, Adams and McKennie are in Gregg Berhalter's U.S. squad for upcoming friendlies with Ecuador (Thursday, 8 p.m. ET; ESPN2) and Chile (March 26, 7:55 p.m ET; ESPN2) and all four players are expected to lead the way as they begin on the road to the 2022 World Cup.
Of course, Adams, McKennie and Sargent, the St. Louis-born Werder Bremen striker, are very different type of players at very different clubs and different stages of their development. Texas-born McKennie, a versatile midfielder who's equally at home on the right, already established himself at Schalke last season while Sargent, a two-time goal scorer, is finding it a bit tougher to make the step up from non-professional football at the Weserstadion.
And yet, there are many similarities that bind them together. Talking to ESPN, they all speak of the importance of "leaving the comfort zone" of playing in the U.S. and of challenging themselves in a top European league.
"We're all kind of in the same age range," says McKennie, who moved to Gelsenkirchen from FC Dallas' academy in 2017. "And the thing that I noticed — maybe other people might not look at it this way — is that these kids are driven. These kids are, you know, risk-takers. These kids know what they want. Or these men do. These men know what they want."
Yet the ability to hold their own at two of the biggest clubs in the one of the biggest leagues in football hasn't just vindicated McKennie's and Adams' decision to make the jump. Adams says their stories should encourage other young U.S. players to believe that they too have what it takes to play at the highest level.
"It makes me very optimistic about what other players can do," Adams says. "There are so many young talented players [in the U.S.]. It's just about getting the right exposure and obviously having a club take a chance on [you]."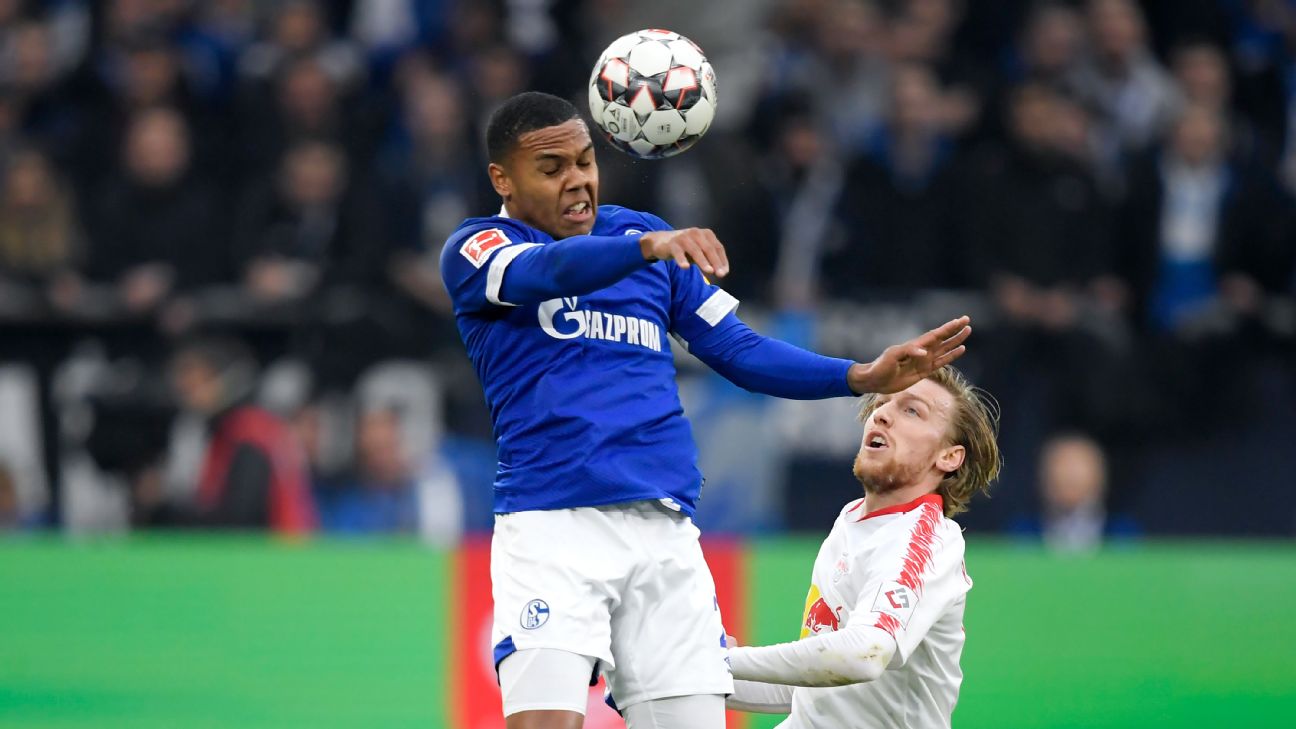 That last point is crucial. The Germany-based trio are very conscious of the fact that Pulisic's success at Borussia Dortmund has given teams in the Bundesliga and beyond the confidence to sign young American talent, and vice versa.
"The exposure [Pulisic has] given to young [American] players has been tremendous," Adams says. "You could take a player like him and if he comes to the Bundesliga and doesn't do well, then do you really want to come to the Bundesliga [where] you don't know where you kind of sit?"
McKennie, who sometimes drives over to Pulisic's apartment 30 minutes down the road to go for a swim in his apartment's pool or play video games, echoes the sentiment.
"I think [Pulisic] showed a lot of people in America that it's possible and that Germany is a land of opportunity for young Americans coming over," McKennie says. "I saw that [and] I said, 'Hey, why not? You know maybe it works out the same for me.'"
It certainly has, even if Schalke as a team are having a bad season. The Royal Blues changed their manager last week, with famously gruff Huub Stevens taking over from Domenico Tedesco, but McKennie has kept his starting berth.
Sargent, affectionately referred to as the "Ginger Ninja" by his U.S. teammates, is yet to become a regular at Werder, but centre-forwards tend to develop a little later. He too was inspired by the 20-year-old Pulisic.
"I remember staying in residency down in Florida with the U-17 national team; we lived together and watch games," Sargent recalls. "And we would see Christian on TV, and everybody wanted to be in that position as well. And it's weird because he's not that much older than me. But I still looked up to him you know, and now coming over here and trying to do the same thing as him. Hopefully more and more Americans can see that it's a good pathway."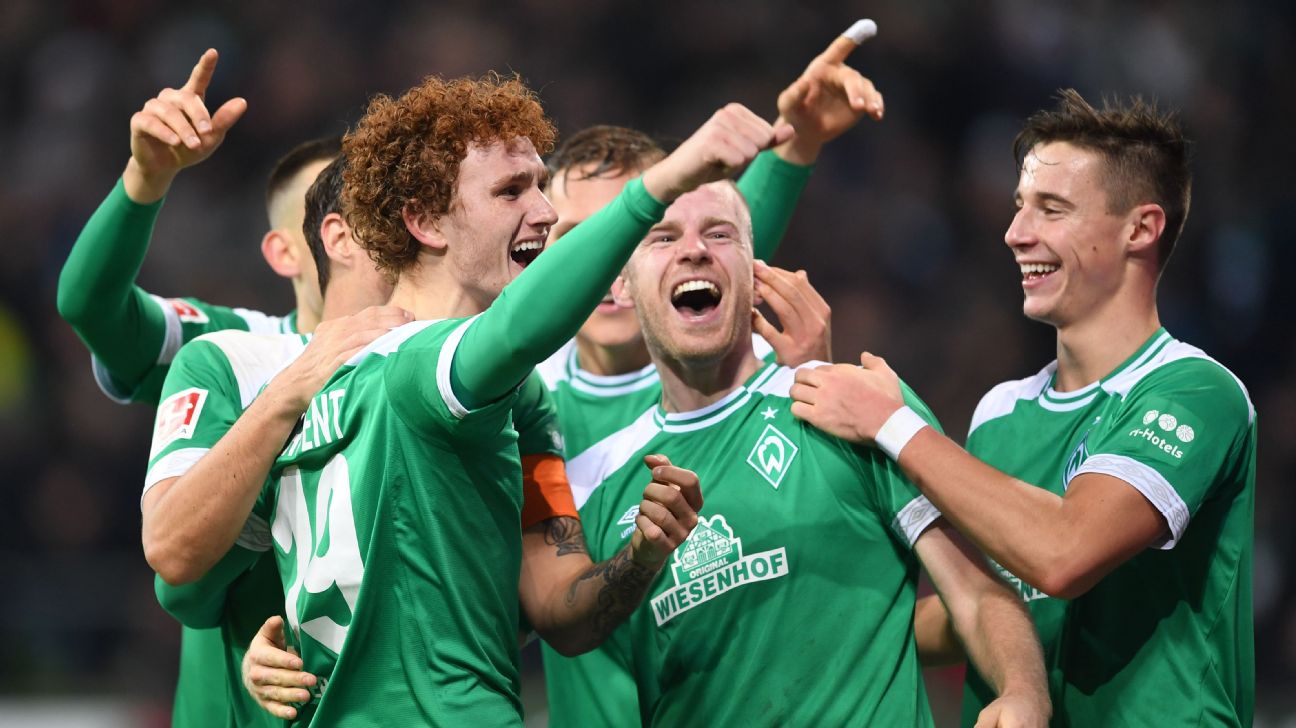 Sargent is fortunate to have a manager, Florian Kohfeldt, who dedicates a lot of time coaching individual players. Some observers might think that the quick improvement of foreign youngsters like Dortmund's English import Jadon Sancho reflects a lower level of quality than in, say, the Premier League, but they miss that many Bundesliga coaches see it as an important part of their job to bring through young players and to improve them by offering plenty of practical help. Nurture is just as important as nature, especially for players from abroad. Says Sargent, "Werder is like a huge family. And I know that sounds like cliché, but they really do make you feel comfortable. Everybody's there for you and supporting you."
In addition, the three Americans have their own additional support network, courtesy of hours and hours spent on group video chat apps. Good friends for years after spending time together in the youth national teams, the trio and Pulisic will talk to each other on their way to and from training as well as during video game sessions, with people dropping in and out of chat as they would in a real shared household. You almost get a sense they're a temporarily displaced boy band rather than a group of footballers who happen to be plying their trade in the same foreign country.
It's rare to find such deep-rooted camaraderie and bodes well for the atmosphere in the USMNT dressing room.
"It's always important to have good team chemistry. We have a very young [U.S.] team right now and if there's a good core of us that can have good chemistry, hopefully it just gets better and better and we can help everybody around us," Sargent says.
"The longer you know someone, the more you get to know what they like, the more that you get to hang out with them and kind of get their personality, you get their sense — and then, on the field, it just clicks," McKennie adds.
"I think it'll definitely play a big role in the upcoming years, for the national team and hopefully a successful future."
Adams is surely right when he says that "this is probably the most exciting time for U.S. soccer," with so many young players finding their feet at top European sides. It would be unwise to burden this group with a "golden generation" tag that has done little for other nations in the past. But for the U.S. national team's black, red and gold contingent, at least, things couldn't look much brighter.