"Never, ever, give up," tweeted Eric Bailly after his impressive game for Manchester United against Arsenal. One can read that in several ways. Firstly, that United didn't give up and again came from behind (Jose Mourinho's side have gone behind in seven of the last nine league games, only losing two of them) to get a draw.
Secondly, that on a personal level the Ivorian showed the world that he can be one of the best players in a big Premier League match — and that after his worst couple of months since he moved to England in 2016.
It was just Bailly's second league start since August's shambles in Brighton when he gave away a penalty after fouling Pascal Gross. He's played only 21 minutes in the 12 games since. Nineteen of those minutes were when United went 2-0 down to Newcastle United at Old Trafford when Bailly was replaced by Scott McTominay, a midfielder, to allow Juan Mata to come on and help rescue things after a terrible start.
Bailly hadn't featured since. He was not injured (though he was carrying a knock going into Tuesday's game), but he was firmly out of favour with his boss.
But why? Firstly, Mourinho needs to trust his players. Players, on the other hand, feel like they should be trusted by the man who bought them to do a job.
But to Mourinho who picks the team it is not that simple. He wants to trust his players to train well, to be reliable on and off the pitch. He wants them to come back from international duty when they say they will come back. Bailly hasn't always done this.
He wants them to play at a level that is sufficient for Manchester United. Mourinho felt he had better players to do that in Chris Smalling, Victor Lindelof and Phil Jones in recent months.
Mourinho also wants players to run through walls for him and play even when they are not 100 percent fit. He and others at United felt that Bailly was too quick to limp out of training with a minor knock. Bailly and Mourinho had an issue in April when he withdrew before the West Brom home defeat with a bug.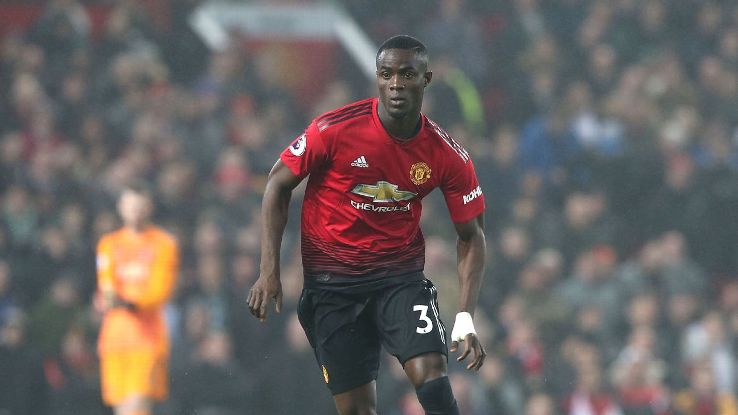 On Tuesday, Mourinho pointed out that Smalling wasn't close to full fitness but still played against Arsenal. He appreciated that because with Victor Lindelof and Phil Jones injured, he was running so short of players that United had to switch to the 3-4-3 formation more often favoured by Arsenal.
The 24-year-old Bailly did well. He needed to. He knows that while Mourinho brought him in, his manager is so dissatisfied with his central defenders that he wanted a new one in the summer. He knows too that if United are to bring a fifth central defender in — six if you count the impressive Axel Tuanzebe who is on loan at Aston Villa — then one needs to be sold first. Bailly could well be that person and it's not an unreasonable stance from United, no matter how many fans scream "pay what we need to pay" to bring another defender in.
Bailly played alongside Marcos Rojo, who started his first game of the season and answered Mourinho's call for "mad dog" players after Saturday's draw at Southampton. Like Rojo, Bailly looks like he has too many mistakes in him. Both need to win more trust not just from Mourinho but from the fans. That being said, both could feel pleased with their contributions against Arsenal.
Bailly's distribution could be better, but he can tackle and showed his speed and strength and at one point, outsprinting the rapid and strong Pierre-Emerick Aubameyang, holding him off to find a pass. He did so to rapturous applause on a filthy Manchester night when Old Trafford's atmosphere showed enough defiance to help the team. The fans know that Bailly and Rojo aren't the most cultured defenders to ever play for the club, but what they lacked in style they made up for in commitment and effort on Tuesday. They know that Bailly, who started well at United, makes too many rash decisions and fails to recover after making them,. But they also know that, as he showed on Tuesday, he has talent.
Singling a player out after one good game isn't enough. One problem for Manchester United collectively is that players lack the consistency to be truly successful. Which United player would you describe as consistent? Even David De Gea, who many call the best goalkeeper in the world, has had his fair share of wobbles this season.
Players aren't as consistent as they could be because they're not as confident as they could be. Players who play every week in a winning team are confident, but United are not a winning team and too many of the players have doubts about the manager and his tactics. That doesn't breed sustained confidence, but then those same players have let the manager down when he's trusted them.
Bailly's United future is as certain and uncertain as any of his central defensive teammates. The team have long lacked a solid central partnership. Bailly has been too injury prone to become part of one and started only 11 league games last season after 24 the previous season.
Manchester United have signed two French speaking Erics before. One, Djemba-Djemba, underwhelmed. The other, Cantona, was one of the greatest players English football has ever seen.
Eric Bailly is the third. He has the talent to succeed at United and hopefully Mourinho's period of tough love will show him that with the correct application and commitment, he too can have a decent future at Old Trafford.