Former Manchester United youth team coach Eric Harrison was, along with Bryan Robson, Ron Atkinson's greatest signing. Harrison died near Manchester on Wednesday aged 81 after a long battle with dementia. His Class of '92 protegees, from the greatest crop of players he produced visited him at home during that time, their respect for him absolute.
Harrison led United to Youth Cup victories in 1992 and 1995 and Gary Neville paid him this tribute: "We've lost our mentor, our coach and the man who made us. He taught us how to play, how to never give up, how important it was to win your individual battles and what we needed to do to play for Manchester United Football Club. Eric, we owe you everything."
Harrison was a tough Yorkshireman who'd played professional football in England's fourth tier and non-league with Halifax Town, Hartlepool United, Barrow, Southport and Scarborough. It was as a coach that he found more success, first working with youngsters at Everton and then more famously with Manchester United.
He was definitely old school "Eric was from Halifax like me, which meant he was harder on me," recalls former youth teamer Richard Irving. "He'd tell me that I couldn't head a bus queue, that I should have been a hurdler because I jumped every tackle."
Former player, Billy Garton, no shrinking violet himself, remembered that everyone was scared of him. "He was a great coach but he ruled with an iron fist and that was his style, but I couldn't see a method in his madness at the time. I went head to head a few times with Eric. He was fighting material and he wanted you to be like that too," said Garton.
He later said that he did things on purpose because he felt it was character building; that he was teaching you about life as well as football. Eric would make you feel so small sometimes that I'd go home and cry. There were times when I thought that he didn't rate me as a player or a person. He was talking to all the young lads at the Cliff one day and he caught me looking across to where the first team were training. He slaughtered and ridiculed me, saying, 'You're a f— millions miles from that. You keep your eyes on me, you w—–.'
Other players, like Clayton Blackmore, agreed. "Everyone talks about Alex Ferguson being a tough character and a bad loser, but Eric was even worse. I was so scared of him that he nearly broke me one Christmas. I was close to thinking, 'I don't need this, I'm going to go home.' He was being aggressive all the time and in one session we were training in the snow, just running everywhere. It was more like army training, when I just wanted to play football," said Blackmore.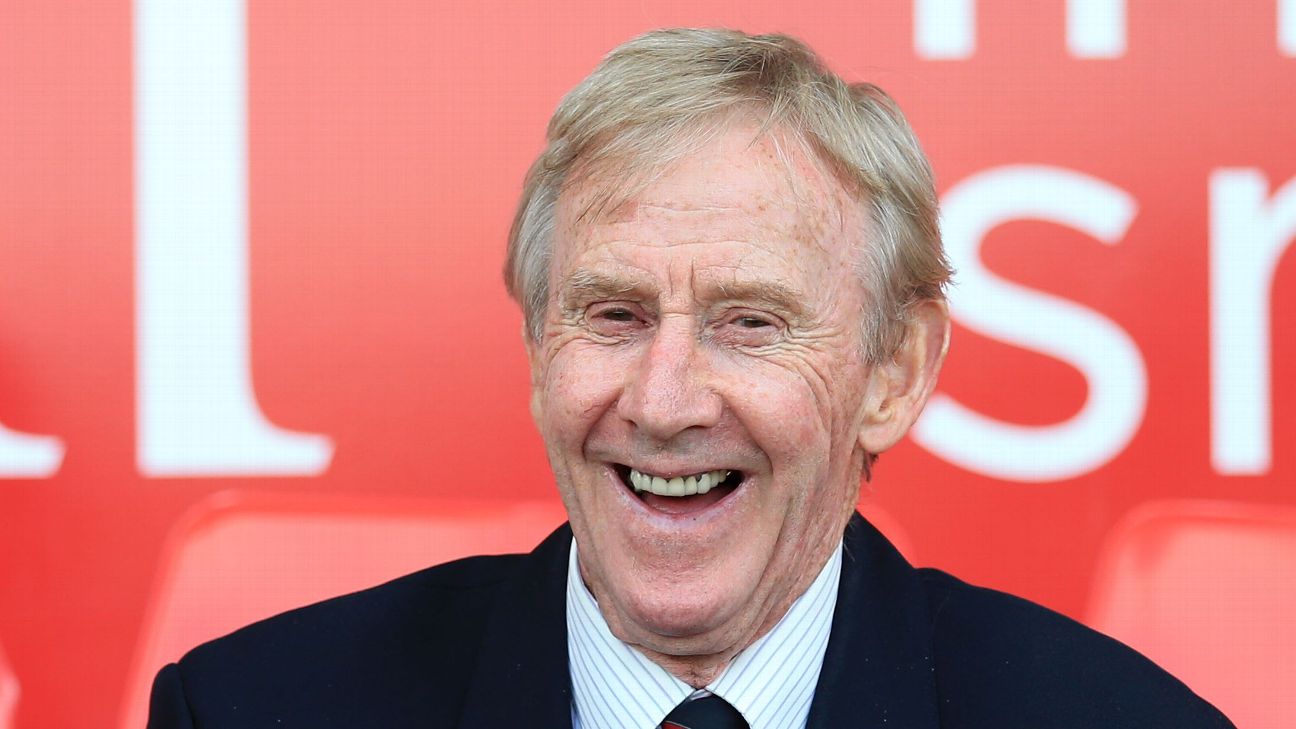 "Eric kept telling me that I had to challenge more when I played. I'd always try to nick the ball off people rather than win it, but that wasn't for Eric. I'd had enough, but I didn't go. The fear factor was daft, though. When I had the flu I didn't dare tell him. We were training in the big gym and it was freezing. My eyesight was going blurry and I finally told Eric how I felt. I was out for two weeks."
One of Harrison's more unusual ideas did suit Blackmore. "Eric decided to give us a test by telling us that we were to play a game of rugby in the snow. The Welsh lads loved the idea because we knew we would sort the English lads out. We had a game. And we sorted them out!"
Despite the tough treatment, Blackmore respected Harrison. "Being hard was his way of making us stronger and I learned a lot from Eric. We did well too, reaching the final of the FA Youth Cup in 1982 where we lost 7-6 to Watford over two legs and extra time."
Norman Davies, the former United kit man who had been on the bench with many managers, said that Eric was the maddest person he'd worked with, but that didn't stop United's new manager from recognising his qualities. Harrison had been in charge of United's youth system for five years when Sir Alex Ferguson took over. He was one employee of the old regime who he decided to keep.
"When Sir Alex took over he wanted a vibrant new system," recalled Harrison, "I thought he was having a go at me personally, so I got a bit prickly and said: 'what do you mean? We've had Mark Hughes through, Norman Whiteside, Graeme Hogg'. He looked at me with those steely eyes and said: 'Well, that's OK but I want more'. I said: 'get me more good young players into the system and I'll get them into the first team for you.'
The number of United scouts increased dramatically as Harrison responded to Ferguson's promise. "All over Britain, we swamped the place. Plus — and this was really important — he brought Brian Kidd in to sort things out locally."
Harrison soon found that, once he trusted them, the manager was willing to back a colleague. "I admit the structure wasn't too clever. For instance, we trained in the gym at the Cliff and I remember counting one day and there were 48 boys in there and there was just myself and Brian to organise them. Crazy. Brian and I looked at each other and were flabbergasted. I said to him, 'we've no chance.' So I said to Alex: 'What do you expect us to do here?' He just said to us: 'Whatever you need, whatever it takes'. He made sure we got it. From the word go."
Harrison retired from United in 1998 to spend more time with the Welsh national team and was a regular visitor at Old Trafford for many years after.
Many today agree with Ron Atkinson's verdict that "he might never have featured in a back page headline in his life, but Eric was a coach whose contribution to United should not be underestimated."