Promising young footballers are regularly compared to a current or former great and it's usually based upon a couple of attributes: the new Thierry Henry, the new Lionel Messi, the new Ronaldo. They rarely live up to the billing, but it's a useful shortcut for describing their style. It's difficult, though, to imagine anyone being an accurate "new Mousa Dembele" not because the Belgian was so magnificent that no-one could possibly come close, but because Dembele is unlike anyone else before or since.
Set to depart for China this week after eight-and-a-half years at Fulham and Tottenham, Dembele won't bow out as a Premier League great. He should, however, be remembered the division's most unique player.
Rewind to summer 2010, when Dembele joined Fulham. They'd just been defeated in the Europa League final, had lost Roy Hodgson to Liverpool and appointed Mark Hughes as their new manager. Dembele was a promising signing, having won the Eredivisie with Louis van Gaal's AZ, but he was regarded as a forward. The Guardian's report described him as "the Belgium striker" while noting that "he can also play on the wing." Hughes said he was "strong and quick, and will add another dimension to our attacking options."
Dembele came off the bench against Manchester United and then made his full debut at Blackpool, where he played just off Bobby Zamora and assisted both goals in a 2-2 draw. The next weekend he was again Zamora's strike partner in a home clash with Wolves. Zamora suffered a broken leg in the first half but Dembele came to Fulham's rescue with two goals, securing a dramatic 2-1 win.
"We hope Moussa can get the goals — there's a big onus on him now that Bobby's out," said Hughes. That made sense: he'd managed two goals in two starts. Yet despite playing the remainder of the season up front, Dembele didn't manage another goal until his final game of the season, in a 5-2 home defeat to Liverpool. In fact, he was so lacking in goalscoring threat that his position changed entirely.
The crucial change came in a home contest against Stoke the following February. When one journalist dared to tweet (presumably having been tipped off by a dressing room source) that Dembele would be starting alongside Danny Murphy in the engine room, he was widely mocked. This was a forward and a relentless dribbler; Fulham played two aggressive wingers. How would Martin Jol, who had replaced Hughes, be brave enough to use him in a midfield duo? But, sure enough, that's what happened. With new signing Pavel Pogrebnyak playing up front and scoring on debut, Dembele was now a deep central midfielder.
"Dembele was playing in a deeper role than usual and the Belgian was clearly enjoying being able to dictate the play," read the match report on Fulham's website.
"Dembele was impressing for the hosts despite playing in an unusual role alongside Danny Murphy in central midfield," read the Daily Express. "The Belgium international was leading the Stoke defenders a merry dance."
That set the tone for the rest of Dembele's Premier League career: opponents found themselves unable to get close. This was 2012, a period when Barcelona still dominated European football and Spain were about to complete their hat-trick of international successes, a period when midfielders were essentially all about passing. But Dembele, while very reliable in possession, was largely about dribbling. It's difficult to think of another central midfielder so adept at turning away from pressure, at slaloming past opponents to launch a quick break.
It perhaps hinted at Dembele's past position but then, for a converted attacker, Dembele barely offered any threat in the final third. Having recorded two goals and two assists in his first three Premier League appearances, he then recorded 12 goals and 12 assists in his next 239.
Dembele was entirely conditioned by his childhood games. In a 2012 interview, the Belgian explained that he used to play football on a "pitch" without goals.
"I always played on the street with two lamp posts that were like a basketball pitch and we could not shoot. You had to dribble and touch the ball on the posts to score: we never shot," he said. "I know now it's important to shoot and have the combination, not only to dribble but to shoot a lot as well." It's a perfect explanation of Dembele's entirely unusual style.
Upon moving to Tottenham in 2012, Dembele became a permanent central midfielder. He helped to usher in the new era under Andre Villas-Boas, who wanted a direct style of attacking, and Dembele was particularly impressive in a momentous 3-2 win at Old Trafford, where he turned defence into attack by dribbling forward relentlessly.
Since joining Spurs, Dembele has a better dribble success rate than any other Premier League player, and only seven players have a better pass completion rate. Now the English top flight is based around pressing — epitomized by the approach of Dembele's boss, Mauricio Pochettino — and he was among the most effective central midfielders at both dribbling and passing around pressure.
One of his most memorable Spurs displays came in an incredibly intense 2-2 home draw with Arsenal late in 2015-16, when both clubs were still battling Leicester City for the title. The speed of the game was remarkable yet Dembele was magnificent, ending the game as its most consistent passer, its most prolific dribbler and his most successful tackler.
Perhaps only Arsenal's Santi Cazorla, another dribbler who moved into a deep role midway through his Premier League career, was at skilled in such a fast-paced midfield battle. But while Cazorla has returned to his former club Villarreal, Dembele is opting for a less romantic, more lucrative transfer to China. It fits with his somewhat dispassionate approach towards football: he says he never had ambitions to be a professional, never supported a club at a boy and has no intention of remaining in the game after his retirement; he'll instead go into business with his cousin.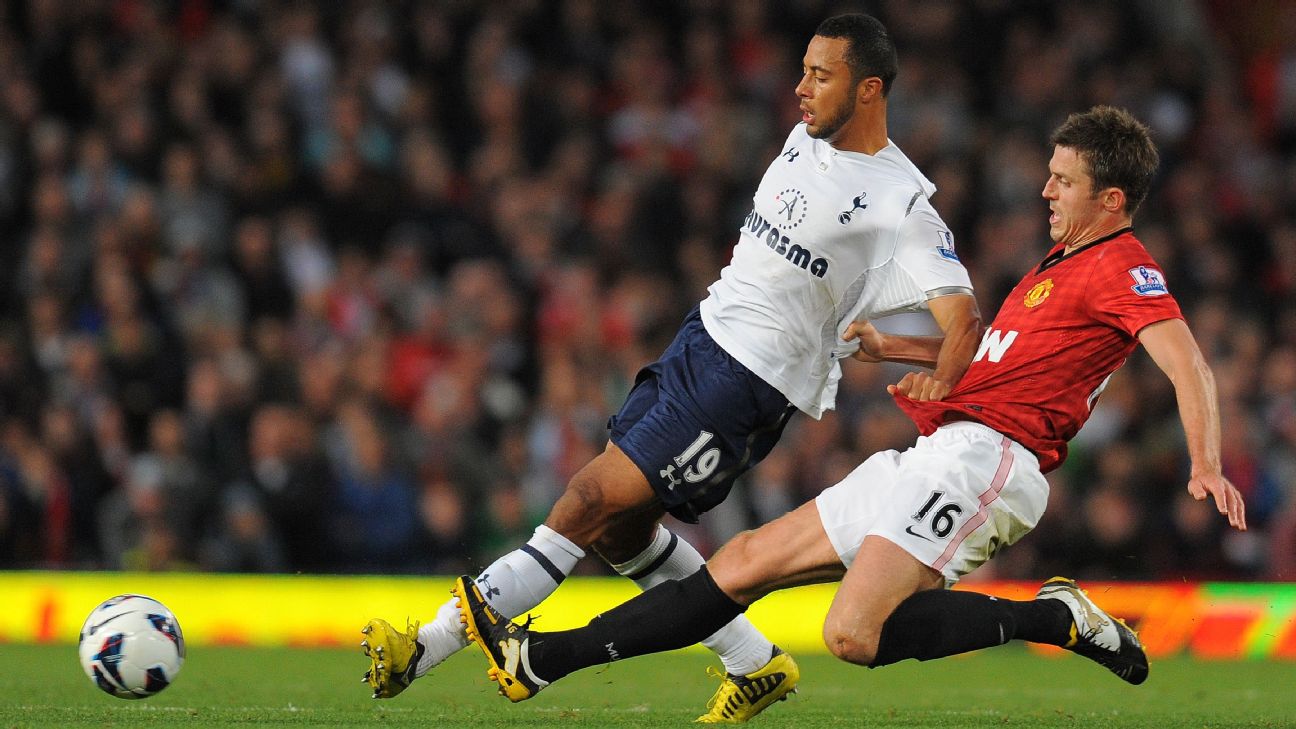 That brings another factor into play in terms of Dembele's lack of goals: his lack of killer instinct. Was he truly bothered about winning, or did he just want to go out on the pitch and enjoy himself by showcasing the skills he learned on the basketball court back in Antwerp? It feels like Dembele had spent the past eight years excelling at a completely different sport to football.
So who is the next Mousa Dembele? A quick search reveals that the two players burdened with that tag are currently both playing for Lyon and the comparison seemingly originated from their name, more than anything else: one is Moussa Dembele, the other Tanguy Ndombele.
The double comparison doesn't really make sense because these two Lyon players are completely different: one is a speedy forward capable of playing up front or out wide, the other is a hugely talented box-to-box midfielder. And yet that's perfect: one represents the first iteration of Dembele, the other the second.
Finding someone who adequately replicates all Dembele's strengths and weaknesses, however, will probably prove impossible.