Ike Opara is officially a Minnesotan now. It's not down to the fact that he's one of several new faces with Minnesota United, or that he spent his New Year's holiday in the Twin Cities. Instead, it comes down to a recent purchase.
"I finally invested in a proper outerwear jacket," said Opara, a native of North Carolina. "It's amazing how comfortable and warm those things are. You don't actually realize how cold it is here."
After obtaining Opara in a January trade with Sporting Kansas City, the Loons are hoping that his adaptation to his new home continues on the same pace. He's part of a defensive makeover for Minnesota that includes central midfielders Ozzie Alonso and Jan Gregus, right back Romain Metanire and goalkeeper Vito Mannone. On paper at least, the additions should do plenty to address the team's defensive woes. Then again, it would be hard to do worse defensively than Minnesota has in its first two years of MLS existence.
In 2017, the Loons set a dubious league record by conceding 70 goals. It surpassed that mark in 2018 by shipping another 71, though mercifully Orlando was even more inept, allowing 74. Yet Opara, the 2017 MLS Defender of the Year and a player who was part of three trophy-winning sides in Kansas City, is looked upon as the key piece to solidifying Minnesota's back line.
"Solving [the defense] isn't just by adding quality players," said Minnesota sporting director Manny Lagos. "I think it's about adding quality people who are leaders, who are going to create a level of expectation of excellence among the group. Ike fits that bill. He's somebody who, through his great personality, his attitude every day in the locker room, his attention to striving to win every game, adds a lot."
Opara is well aware of the breadth of expectations placed on him and is embracing every last one of them.
"Coming from Sporting, the culture and everything that was there, it's set in stone, it's Type A in a sense," he said. "Now coming here, we're trying to build something special with a new stadium, a great fan base, and we haven't done very well the last couple of years, so there's this opportunity to set a culture and set a different legacy for Minnesota United. That's really exciting for a lot of guys in this locker room."
The trade, one that saw Opara acquired in exchange for upward of $1 million in Targeted Allocation Money, was set in motion last December. Opara, aware that he was the third-highest-paid center-back on the team, asked manager and sporting director Peter Vermes for a raise and to consider any trade offers that came in for him.
"I think just in terms of looking around the league at my peers, I wasn't in a position that I felt was fair," Opara said. "That's been the message I've had all along. I'm a pretty transparent person, and so I think I just wanted fair market value. That's what it was."
Given Vermes' steely demeanor, the mere idea of walking into his office and asking for more money, a trade or both doesn't seem to be one for the faint-hearted. But the suggestion that Vermes might explode at such an approach is one that draws a chuckle from Opara.
"Peter and I had a good relationship," said Opara. "I think it was just one of the key points in the conversation we had. We respected each other from our time there. The guy that people see on TV isn't the guy in that meeting. If I ever needed anything in life, I know he would be there to help me out in any way, and vice versa. That's the kind of relationship we had."
Opara did hint at some tension over the past few weeks prior to the trade, but when word of the deal came down it was still a shock. Kansas City was where Opara resurrected his career after a series of injury-hit seasons with the San Jose Earthquakes. The saga left Opara with some mixed emotions.
"It's never easy saying goodbye for sure," he said. "I've got a lot of life memories that I made in Kansas City. But conversely, it's something I'm excited for, to take the next step, the next level in life and in soccer."
Each trade carries its own risks. In the case of Opara, he'll turn 30 next week and his injury history, with everything from a fractured foot to a ruptured Achilles tendon, creates some wariness as to how long he can keep going. But looked at another way, there's less wear on the tires than there might be with other players his age and Opara is a proven defender in this league. Such players aren't easy to come by.
"My thoughts? There are things you can't control," said Lagos. "The part that we can control is Ike is a great professional. He takes care of himself, he works hard, he rehabs hard, he does his maintenance and regeneration very seriously. Those are the signs that are positive to have a great career."
Lagos added that Opara and the team have yet to talk about a new contract beyond the fact that the player wants a new one.
"Players and contracts are sensitive issues, and the value of their contracts will go up and down based on how they play," said Lagos. "For us right now, we're excited to have Ike here and we're excited to have him on the roster. That's where we are right now."
Joining a new team can also lead to new responsibilities, and that is the case with Opara. His likely central partner is Michael Boxall, a much more physical player than Matt Besler, Opara's sidekick in Kansas City. That will leave Opara to take on more of the passing responsibilities out of the back.
"It's a little different than what I'm used to in the sense of Boxall is such a physical presence," said Opara. "He's a unit. Having a partner who is able to handle the demands of any sort of forward, that's something that's going to complement me because I'm going to be playing a different role this year, one that I'm really excited for. I think the communication that we've had early on in trying to lead the line and trying to put the guys ahead of us in good spots has been really good and fun to work on in learning each other's tendencies and try to balance off each other from there."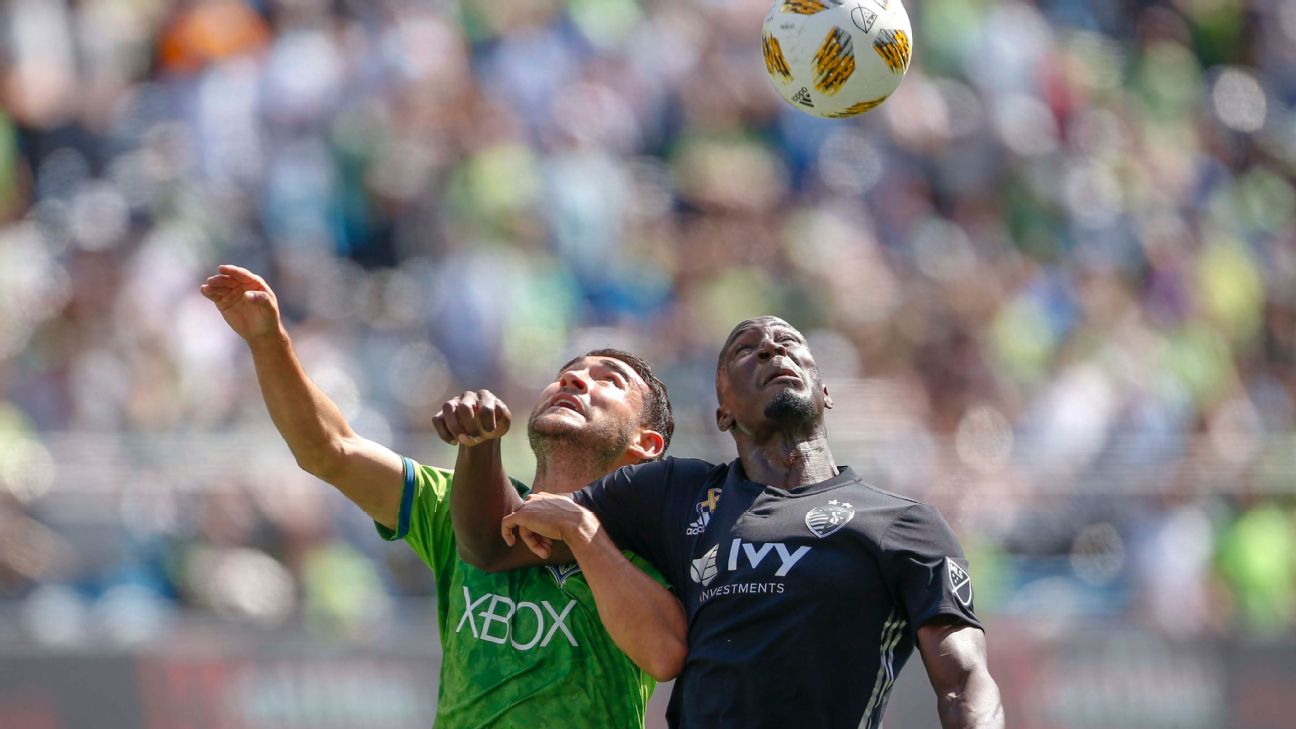 In terms of his national team prospects, it was about this time a year ago that Opara earned his only cap to date, playing a friendly against Bosnia & Herzegovina. While Opara was widely viewed as being not quite as sharp in 2018 as he was during his Best XI campaign the year before, SKC did have the third-best defensive record in the league last year. Opara was not included in this year's January camp under new manager Gregg Berhalter, which for him didn't come as a surprise given the new head coach's emphasis on youth.
"I understand the trajectory and the process of where the national team is at the moment and where they're trying to be," he said. "I would have been a little bit shocked had I gotten the preliminary email. I would have been confused as to why I was on there! I'm sure Gregg has plenty of ideas as to who he wanted to invite. I never once thought I was going to be there, so I carried on living my life."
For now, Opara is focused on his new environs and helping turn the Loons into a playoff contender. If all goes well, perhaps Minnesota will allow Opara and his contractual desires to come in from the cold.