Football has never been so obsessed with individual brilliance and star quality given the quality on show but not everyone can the hero. There remains a place for the humble, workmanlike and dependable holding midfielder. Here are five who have been in particularly good form this season.
Fernandinho, Manchester City
City's title challenge seemed to falter during the Christmas period when they suffered back-to-back defeats to Crystal Palace and Leicester. Notably, it was also the first two matches they'd played all season without Fernandinho. All too often, players in his position are only truly appreciated when they're absent.
Naturally a box-to-box midfielder rather than a holding player, Fernandinho adjusted his game admirably when joining City and paired with Yaya Toure, forcing him to get through more defensive work than he might have expected. He then took on an even deeper role upon Pep Guardiola's arrival three years ago.
Blessed with an excellent positional sense and awareness of where all outfield players are, he can put in crunching tackles when required and is capable of sudden surges to the edge of the opposition box to have attempts at goal. Fernandinho's one weakness is when City are playing out from the back: he sometimes struggles against a high press, and lack the authority in possession of a natural deep-lying playmaker. But with David Silva and Kevin De Bruyne ahead of him in midfield, however, City have more than enough passing quality, and Fernandinho can focus on doing the dirty work.
He turns 34 before the end of the campaign and won't be easy to replace.
Casemiro, Real Madrid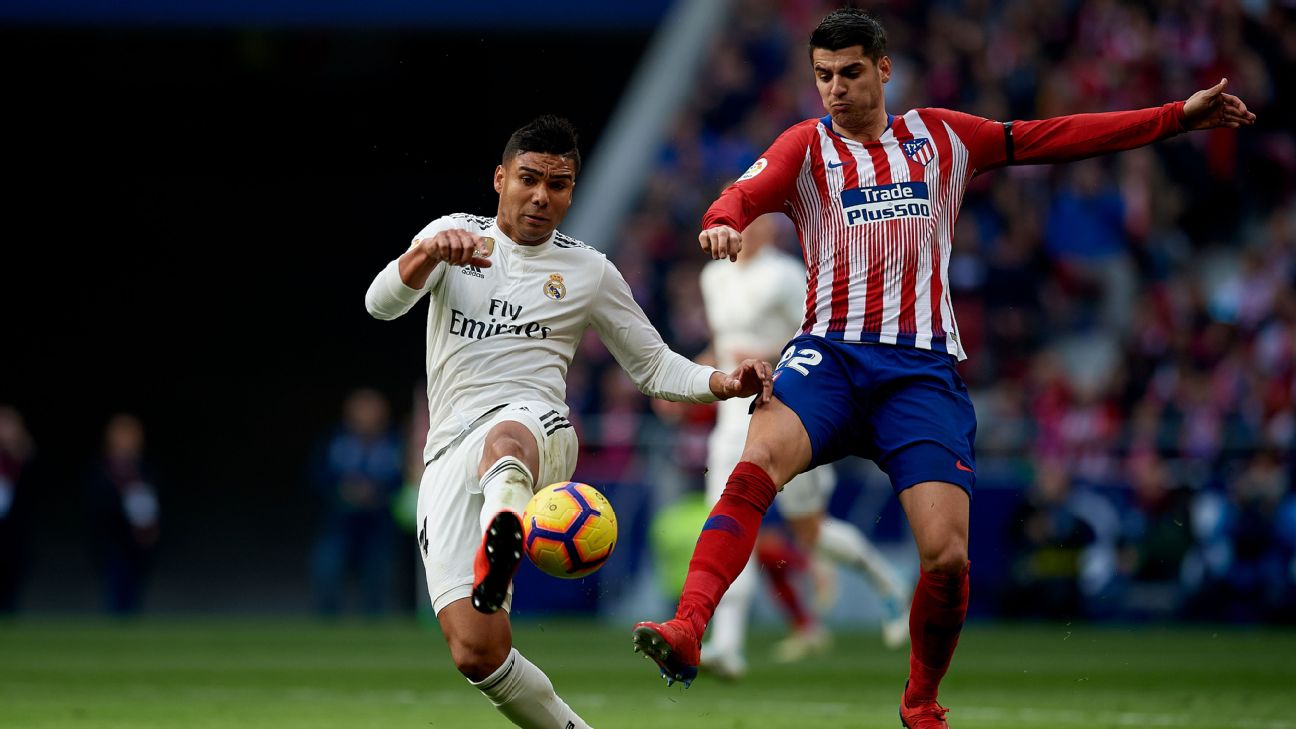 Shortly before Real Madrid appointed Zinedine Zidane as manager, they were thrashed 4-0 by Barcelona. It was an embarrassing defeat and owed much to the fact Rafael Benitez had omitted Casemiro, reportedly due to instructions from Real's board. The highly technical combination of Toni Kroos and Luka Modric was torn apart.
Under Zidane, however, Casemiro established himself as one of Real's most important players. Zidane had benefited from playing ahead of Didier Deschamps and Claude Makelele during his playing career; few appreciated the importance of a solid defensive midfielder more. Initially, he simply played sensibly and kept things simple, although increasingly he became more expressive with his distribution and more aggressive with his positioning. He scores from time to time, too. But he remains, primarily, the responsible player behind Toni Kroos and Luka Modric, allowing the more talented players to unlock the opposition.
From Makelele to Casemiro, Real Madrid are always at their best when using a solid holding player and with Real something of a shambles and lacking identity under Santiago Solari at the moment, Casemiro is one of their most dependable performers.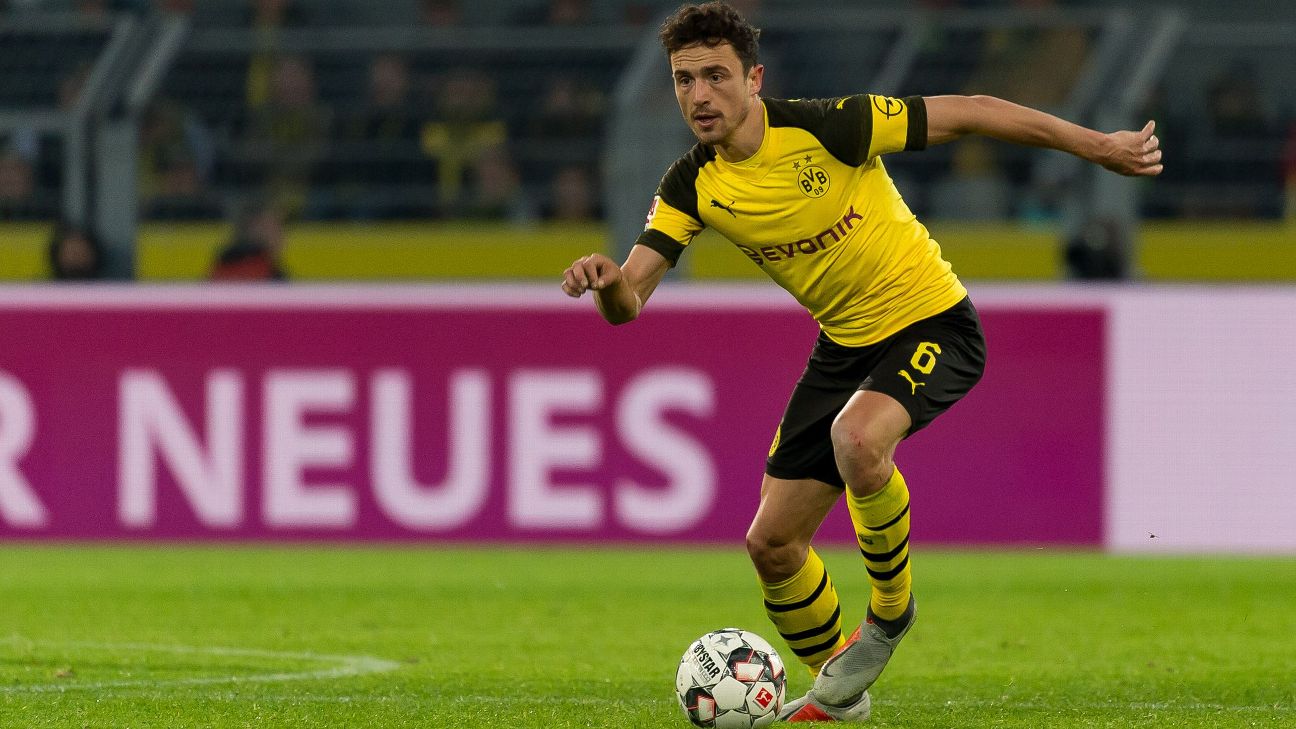 Borussia Dortmund's impressive title challenge this season owes much to the recruitment of an all-new central midfield pairing last summer. Axel Witsel arrived after a stint in China, finally ready to test himself in a major league, and he's been afforded license to push forward because of the arrival of Thomas Delaney.
Delaney is the classic defensive midfielder: a hard-working, no-nonsense holding player who stays in cautious positions and records high figures in terms of tackles, interceptions… and fouls. He's become something of a hero for his national side, Denmark, and enjoyed a hugely successful period with FC Copenhagen. His move to Germany, playing first for Werder Bremen and now for Dortmund, has demonstrated his quality at the highest level.
Amid plenty of praise for Dortmund's attacking talents — Jadon Sancho, Paco Alcacer, Mario Gotze, Marco Reus — this season, it's Delaney who has often been Dortmund's standout player, sitting deeper and allowing the more talented players freedom. His passing, usually with his left foot, rarely unlocks the opposition defence – but he remains an expert at taking up the right positions and breaking up play. In short, exactly what Lucien Favre wants from his deepest midfielder.
Steven NZonzi, Roma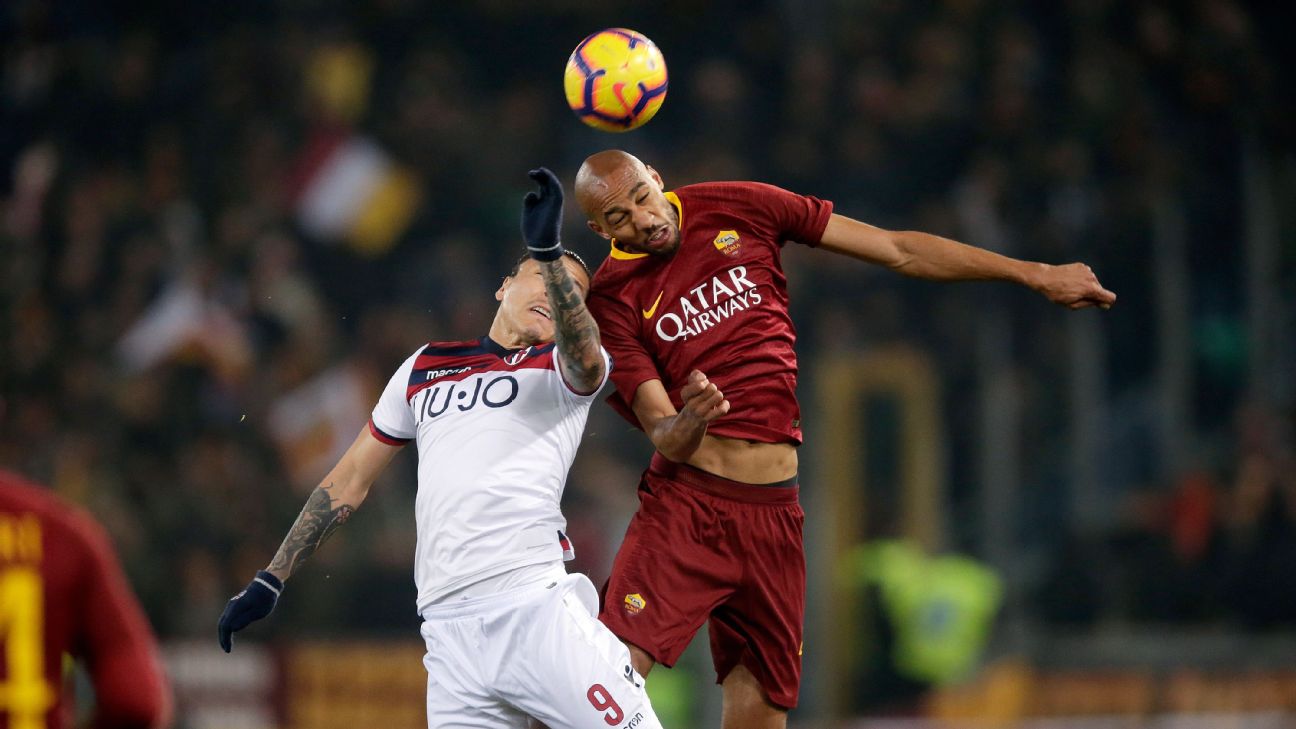 The evolution of Steven Nzonzi has been somewhat unusual. The Frenchman made his name as a defensive midfielder under Sam Allardyce at Blackburn before moving onto Stoke to play under Tony Pulis. Both liked Nzonzi, primarily, for his height. An aerial weapon in both boxes and always winning high balls in midfield, he was perfect for old-school football.
But then Nzonzi moved onto Sevilla, where he won the Europa League in 2016, and his impressive La Liga form meant he was included in Didier Deschamps' France squad for the 2018 World Cup. With N'Golo Kante enduring a difficult time in the final, Nzonzi was summoned to replace him early in the second half and France looked more comfortable.
Nzonzi also earned a move to Roma last summer, following sporting director Monchi from Seville to Rome, and has established himself as a regular in central midfield. As always, Nzonzi plays the defensive side of the game effectively and is capable of pushing up to press, or maintaining a deep position to shield the centre-backs. But these days Nzonzi is also impressive in possession, often playing good line-breaking passes into the forwards. Daniele De Rossi, the Roma legend, has barely started this season, but Nzonzi's quality means he hasn't been missed.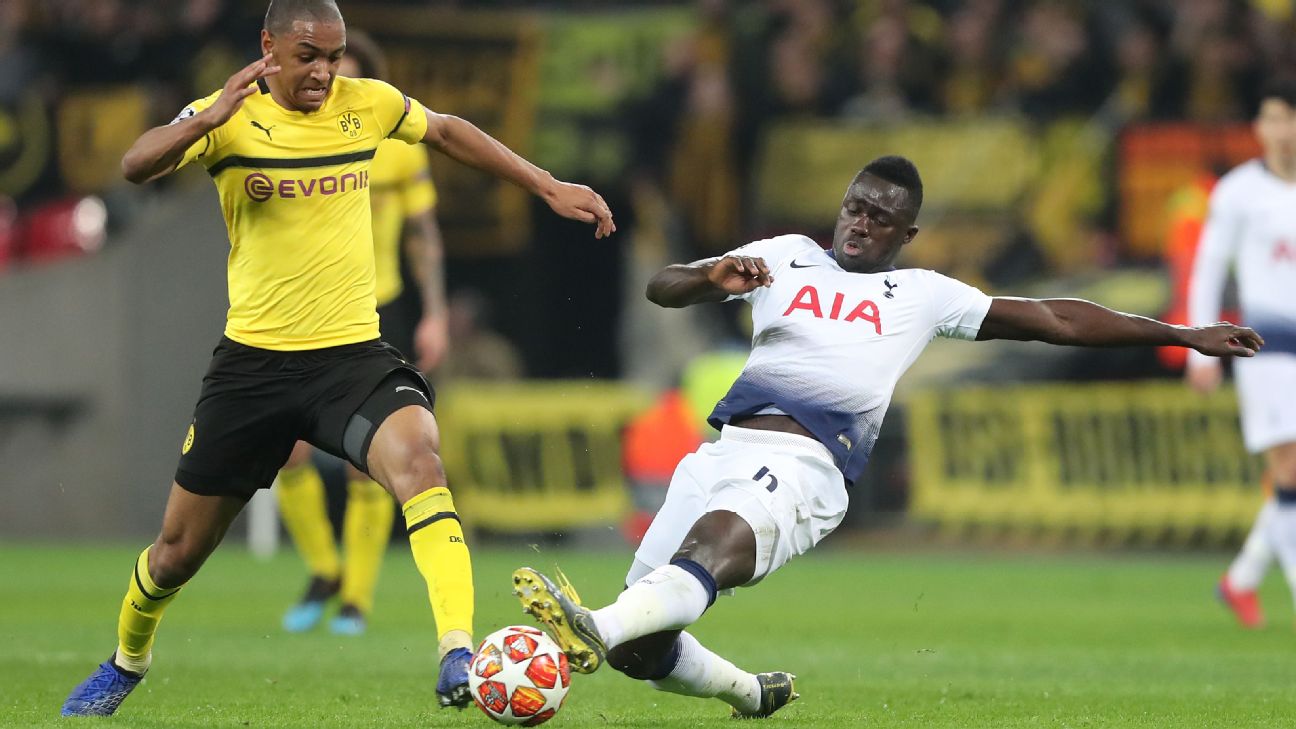 Throughout Moussa Sissoko's first couple of seasons at Tottenham, he was perhaps the club's least popular player with supporters. Signed on the back of a good Euro 2016 with France — and a relegation campaign with Newcastle — he provided energy and mobility but not much else. He wasn't the top-quality central midfielder the club required.
In recent months, however, Sissoko has transformed into one of the club's most important players. The injury absences of Eric Dier and Victor Wanyama, plus the loss of Mousa Dembele to China, has meant more dependence on Sissoko than ever before, and his relationship with Harry Winks has worked well. Winks has sat deep and played good passes out wide, while Sissoko has pushed forward into the right channel, and often provided decent service into the box too.
Sissoko isn't the most elegant player in possession, but Spurs have plenty of technical players in their side. Mauricio Pochettino also wants energy, drive and determination, and players who can press. Sissoko provides all that, and has finally found his role at Spurs: the man who does the dirty work, and lets others create.