The ball floated down from the heavens and it seemed that his time had come.
With his team trailing by a goal and one of the world's greatest defenders in pursuit, the forward outstretched the toes of his right boot and brought down the pass as gently as a fireman catching a child thrown from a burning building. His second touch was arguably more delicate still, a swirling lob that soared over the head of the approaching goalkeeper and, with a single bounce, landed in the net. The forward, euphoric, turned towards the applause of his fans…
… but Alvaro Morata was offside.
The Spaniard, on loan at Atletico Madrid after a torrid time at Chelsea, thought that he had scored on his home debut for the club where he'd grown up. Yet in a suitably cruel continuation of his past few months, it was not to be. That strike would not only have made the score 2-2, but it would have marked a beautiful beginning to a new phase of Morata's career. Instead, the unsmiling gods of technology intervened, the goal was disallowed and Real Madrid went on to win 3-1.
A few days later, football's fates were more mean-spirited. In a UEFA Champions League game against Juventus — another one of his previous clubs — Morata scored a magnificent header only for it to be ruled offside, again, through the tortuous VAR system. Yet Morata persevered, with another of his headers leading to his team's opening goal, and in the course of Atletico's 2-0 win, he showed enough strength, skill and presence to suggest he just might be the forward they have been waiting for.
In the life of a footballer, the experience of going on loan is a unique one. Caught between two homes and your future uncertain, it's a path that's proven perilous for many a player. One false step on loan and it's easy to tumble out of sight, and then out of form. That said, it can also be a place to recover confidence and create a name for yourself in a new environment.
The most vivid recent example of this, and one Morata may hope to emulate, is that of Paco Alcacer at Borussia Dortmund.
Alcacer arrived at Barcelona in August of 2016 with the view of succeeding Luis Suarez as the club's No.9 but was unable to convince in this role. At Dortmund, however, he's become one of the most efficient finishers in Europe, scoring more goals per 90 minutes than almost anyone on the continent. His team currently top the Bundesliga and Alcacer's been so crucial to their cause that a few supporters of his old club may at first have cast a regretful eye in his direction. Yet both Alcacer and the overwhelming bulk of Barcelona fans knew better: there's often nothing so liberating as the first step of a new adventure and he did so well in his first few months in Germany that he has already earned a permanent deal.
Far harder, in many respects, is the loan move where the player in question eventually seeks to return to the club that sent them out. For many such footballers, that journey is an odyssey.
Lucas Piazon played for every one of Brazil's youth teams and joined Chelsea as one of the world's most gifted young attacking prospects, but he's currently out now on loan at his sixth club since arriving at Stamford Bridge in early 2011. Gerard Deulofeu, once regarded as Europe's best young player and tipped to be a star at Barcelona, went to and fro on loan between the Nou Camp, Everton and Sevilla before finally being sold to Watford in the summer of 2018.
James Wilson, once an exceptional prospect at Old Trafford, is still an employee of Manchester United but is now at Aberdeen, his fourth loan club since 2015. Only Man United's Jesse Lingard (with spells at Leicester, Birmingham, Brighton and Derby) and Tottenham's Harry Kane (Leyton Orient, Millwall, Norwich and Leicester) are glorious recent exceptions to the rule that if you are loaned out, you are on your way out.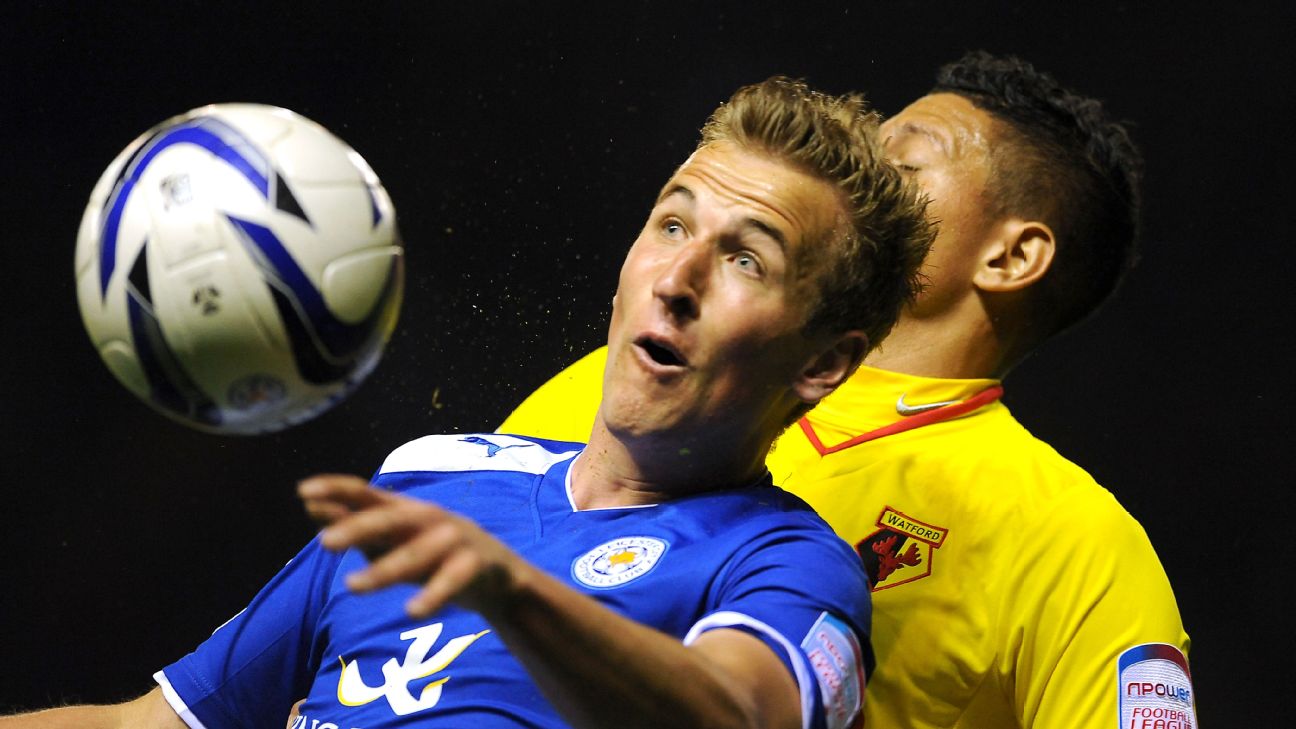 In both Lingard and Kane's cases, the argument may be made that they were always destined to return to prominence at their original clubs. But, with regard to Lingard at least, this would be revisionist history. He benefitted (as did Kane, to some extent) from a substantial rebuilding period in his team's history. The ensuing chaos created room for new faces and Lingard and Kane stepped into the breach.
Contrast that with the fate of Jeremie Aliadiere, who began training with Arsenal's first team only to find his way blocked by Dennis Bergkamp and Thierry Henry. Unable to become a regular starter, Aliadiere never became the player he once promised to be.
The only sure way to handle a loan move successfully seems to be to start fast, either with a formidable defensive performance or an early goal. Those who don't often become overwhelmed by the pressure of having arrived from a big club and are faced with opponents willing to destroy their reputations at every turn; each forward or defender approaches them with giant-killing intent.
A coach at Watford once told me of the surprisingly common scenario whereby a brilliant youngster arrives in the first team squad, is farmed out after failing to make the side and drifts down the divisions, eventually finding himself out of football altogether after a few years. The descent is utterly demoralising. We should remember that for every Lingard, Kane or Morata, there are hundreds of similarly sublime talents whose names we will never know. We should also celebrate those who managed to ensure that a loan was merely the beginning of something better, and not the beginning of the end.