With the January transfer window open, several top players are being linked with moves this month or for next summer. We're profiling some of the best, including a breakdown of the player's strengths and weaknesses, the latest reporting on his transfer status and a round-up of interested teams, with the likelihood of a move and where the best fit might be.
Next up, a defender from Napoli who has every top club in Europe chasing his signature …
Age: 28
Position: Defender
National team: Senegal
Previous clubs: Metz, Genk
Contract expiry: 2023
Career appearances: 389
Goals: 16
SCOUTING REPORT
Koulibaly uses his incredible physical power to dominate opponents in the air and on the ground. The 6-foot-2 defender isn't all about strength though and his passing has improved in recent years to become confident on the ball, while he's also quick on his feet. Maurizio Sarri certainly played a part in his development at Napoli, in terms of positioning and playing out from the back, and he has matured into one of the best centre-backs around.
At 28, he's reaching the peak of his powers and has also gained plenty of plaudits for how he has spoken out against racism in Italy. Koulibaly is certainly going to make the club a massive profit, given they signed him from Genk for around €10m in 2014, while he is starting to resemble his biggest idol, Lilian Thuram, in terms of style.
"He's [Thuram] the player who inspired me," Koulibaly said in 2014. "He gave me a lot of joy, alongside other stars who won the World Cup in 1998. Thuram was an example on and off the pitch, and I hope to reach his level."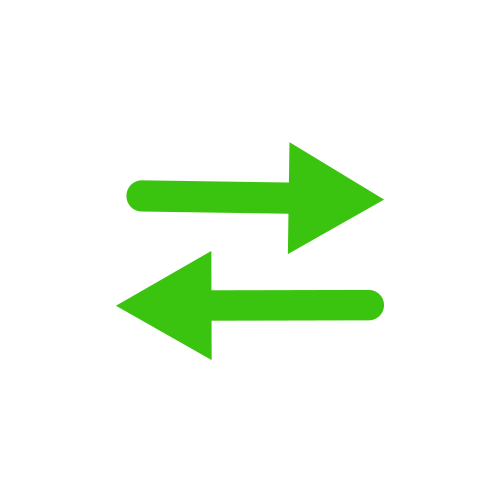 JANUARY MARKET VALUE: €75 million (£70m)
According to Transfermarkt, Koulibaly's value has almost doubled in the last two years. A paltry €40m in December 2017, his performances have ensured a steep upward curve in recent years though Napoli president Aurelio De Laurentiis has even rejected bids in excess of his value. "It's true, we had a €100m bid from the Premier League for Koulibaly, but we're not negotiating his sale," De Laurentiis told Radio Kiss Kiss in summer 2018. "He's a very good person and we've never had problems with him."
SOURCES TELL ESPN FC: Sources said last year that Koulibaly was open to a move to Manchester United, before the club signed Leicester's Harry Maguire in the summer. Still in need of a centre-back, United are reported to have agreed a £64m deal for this summer, according to Italian radio, but sources told ESPN no such deal is in place.
Almost every top team in Europe is looking to strengthen at centre-back, which makes Koulibaly hot property. However, sidelined with a thigh injury suffered early in the loss to Parma, the defender will not be available until the end of the month, which makes a deal unlikely before the summer.
FRONT-RUNNERS
PSG: There is no obvious space for Koulibaly in Thomas Tuchel's starting XI right now with 35-year-old captain Thiago Silva, Marquinhos, Presnel Kimpembe and Abdou Diallo on the books. However, beyond this season that could change as Silva is not getting any younger and stalling over a contract extension.
After missing out on Matthijs de Ligt to Juventus last summer and opting for Diallo instead, PSG could identify Kouliably as the man to shape PSG's back line. Though if captain-in-waiting Marquinhos' move into defensive midfield is not permanent, and he returns to the centre of defence, there is little immediate need to spend big on the Napoli man.
Koulibaly could be a good buy, but he is not a priority while Silva remains evergreen — possibly opening the door to hungrier suitors. — Jonathan Johnson.
Rating: 5/10
Pep Guardiola needs a centre-back after Vincent Kompany's departure and missing out on Maguire. City's need may be even more urgent in the summer if, as is expected, Nicolas Otamendi leaves the Etihad Stadium, while there are still question marks over John Stones after a mixed season.
Koulibaly is one of the best defenders in the world and City have watched him in the past but Guardiola also has other targets.
Transfer Rating: 5/10
Jose Mourinho has always liked Koulibaly; he tried to sign him before and could try again this month though the fee and wages (£70m and around £180,000-a-week) could be too much for Tottenham, who are looking to recruit a striker before a defender anyway.
A centre-back is not their priority for Spurs right now, although it should probably be. Mourinho could try his luck again in the summer if nobody else snaps him up, but it seems unlikely that this could happen this month. — Julien Laurens.
Transfer Rating: 4/10

Manchester United are long-term admirers of Koulibaly, having watched him closely for more than two years. Mourinho was very keen when he was boss and he has fans within the current recruitment team, too, but interest has dwindled since the £80m arrival of Maguire in the summer.
Victor Lindelof is not having a good season but has signed a new contact and Ole Gunnar Solskjaer has bigger problems to solve than signing another centre-back right now. He desperately needs a striker and a midfielder and the defence is not a priority as things stand, though that could change in the summer.
Transfer Rating: 4/10
OUTSIDE BETS
Frank Lampard needs defensive reinforcements after allowing both Gary Cahill and David Luiz to leave Stamford Bridge but, with Koulibaly likely to cost in the region of £75m, the Chelsea manager will look at elsewhere due to the need to add reinforcements in all areas following the lifting of the club's worldwide transfer ban. — Mark Ogden.
Transfer Rating: 3/10
Real Madrid made their big move for a centre-back last summer, spending €50m on Eder Militao — the largest fee they have ever paid for a central defender. The 22-year-old has moved ahead of Nacho to emerge as the alternative to Sergio Ramos and Raphael Varane and is viewed as the long-term partner for Varane at the heart of Madrid's defence.
Ramos' situation is interesting. At 33, with a contract that expires in 2021, last year's talk of departure has gone quiet and he is more likely to sign an extension. As such, Koulibaly would represent a significant outlay and Madrid's priorities in 2020 will be strengthening midfield and attack rather than defence. — Alex Kirkland.
Transfer Rating: 3/10
The Gunners are looking for a centre-back this month and have been for a while now. New manager Mikel Arteta will want a defender who can be good on the ball as well as good defensively, and is a big fan of Koulibaly but the problem is that he can't afford him.
Koulibaly's £75m fee and wages are too high for Arsenal at the moment, especially if they again fail to qualify for the Champions League next season. They have already spent £72m on winger Nicolas Pepe, so their finances are tied up, while if they can somehow splash out on a defender then RB Leipzig's 21-year-old Dayot Upamecano offers more in terms of long-term potential. — Julien Laurens.
Transfer Rating: 2/10
Although Koulibaly impressed against Liverpool in the Champions League group stages this season and last, there is no interest in the player at Anfield due to the depth of defensive options at Jurgen Klopp's disposal. With Virgil van Dijk proving to be a model of consistency at centre-back, Klopp believes that Joe Gomez can become the Dutchman's long-term partner, while Joel Matip has also shown his credentials this season. — Mark Ogden.
Transfer Rating: 1/10
IT WOULD BE FUNNY IF …
After all the speculation about a move away from Italy, imagine if he signed for the champions? However, despite Merih Demiral's ACL tear, Juventus will not be going back into the transfer market for a centre-back this winter.
Although the technical staff were keen to give €75m summer signing De Ligt a break after the Dutchman played more than anticipated in the first half of the season, he is back fit and has resumed his place at the heart of the defence. Captain Giorgio Chiellini will soon be back from the knee injury he sustained back in August and sporting director Fabio Paratici has also keenly underlined the key squad role played by Daniele Rugani over the last five seasons; all of which precludes a Turin move for the expensive Koulibaly. — James Horncastle.
Transfer Rating: 1/10
… BUT WOULD HE STAY?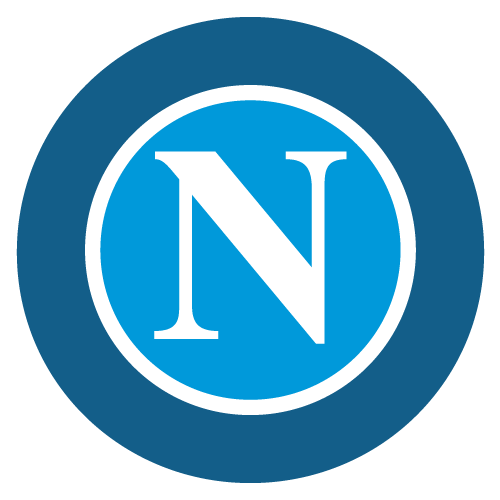 This has actually been the Senegal international's worst season since his first one in Italy when he was still a young centre-back getting to grips with a new league and culture.
Napoli have come under media pressure to fast-track a summer clearout, with the team giving the distinct impression of going stale. However, the club are not allowing it to influence them and feel their best bet of making Europe — the odds get longer by the day — comes in recovering and restoring their star players to form. The situation will be reviewed again in June, though if a club makes a bid that Napoli deems acceptable then Koulibaly could move on. — James Horncastle.
Transfer Rating: 3/10