The beginning of a new managerial era for the Mexican national team represents a new chance for El Tri to gain relevance. With Gerardo "Tata" Martino now at the helm — and adamant that global respect for the national team is paramount — several of Mexico's top names had an invaluable opportunity to showcase their talents in the latest international break.
Following the recent victories over Chile and Paraguay, here is the latest Mexico hot list.
Heating Up
Carlos Rodriguez, MF, Monterrey
Why he's here: Any casual observer would have never guessed that Rodriguez was making his national team debut last Friday in the 3-1 win over Chile. The 22-year-old midfielder was surprisingly confident as a proactive distributor and playmaker in the starting XI.
What this means: Although he had a brilliant debut, Rodriguez will still need to be patient for more starting opportunities. Other skilled and more experienced options like Hector Herrera and Jonathan dos Santos will make it tough for him to collect minutes, for now.
Edson Alvarez, DF/MF, Club America
Why he's here: "Tata's" faith in the Club America product paid off. As the only player with two starts for El Tri in the international break, Alvarez stood out as an aggressive defensive midfielder who wasn't afraid to bark out orders to his teammates.
What this means: After months of trying to find the next defensive midfielder for Mexico, Alvarez might be the solution. The 21-year-old was superb and arguably the most impressive player from the two friendlies. Now the big question is if any European teams are taking notice…
Jonathan dos Santos, MF, LA Galaxy
Why he's here: Dos Santos was the man of the match during Tuesday night's 4-2 victory against Paraguay. The tireless midfielder was a game-changer for Mexico with his goal and assist in the mid-week friendly.
What this means: In spite of the criticism that he has received for his move to the LA Galaxy, the midfielder silenced his doubters with an incredible performance on Tuesday. Whether it be as a starter or an option off the bench, Dos Santos is worthy of maintaining a key role with the national team for the upcoming Gold Cup.
Thanks family!!! See you soon!!! 😘 https://t.co/Dmmw8Dk4U5

— Jonathan Dos Santos (@jona2santos) March 27, 2019
Rodolfo Pizarro, MF/FW, Monterrey
Why he's here: No player looked more motivated to impress "Tata" than Pizarro. Against Chile, the 25-year-old Monterrey player stepped up as a catalyst for Mexico's attack with an assist in the win. Pizarro was a genuine joy to watch as he fought for every ball and connected well with the midfield.
What this means: Unfortunately, there will be too much competition in the role he was playing last week. Other wingers like Carlos Vela, Jesus Corona and Hirving Lozano will make it difficult for him to get minutes. Nonetheless, his eye-catching display against Chile should help him at least garner a backup spot going forward.
Cooling Down
Diego Lainez, FW, Real Betis
Why he's here: Overzealous is the word that comes to mind when thinking of Lainez against Paraguay. The up-and-coming youngster was very disappointing as he held onto the ball for far too long, thereby constantly losing possession in the game.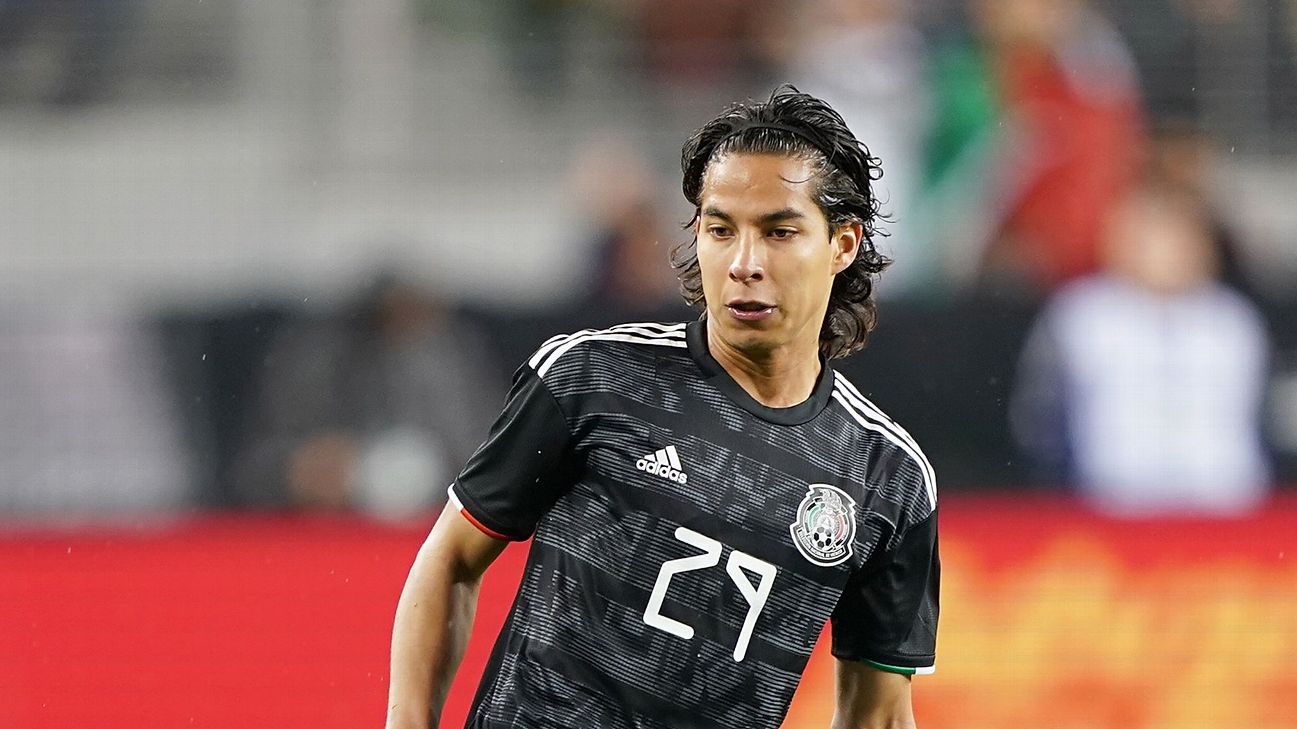 What this means: Lainez still represents the future of the national team. Other than perhaps Lozano, no other member of El Tri has a higher ceiling than the 18-year-old. All that said, it might be best for him to take part in the Under-20 World Cup instead of the Gold Cup this summer.
Jose Juan Vazquez, MF, Santos Laguna
Why he's here: After reports that Vazquez would at least earn one start, the defensive midfielder was surprisingly left on the bench until the second half of the second friendly. Once he did come on during the match against Paraguay, it became clear that he was a downgrade from Alvarez.
What this means: It's going to be tough for "Gallito" to hold onto his place. Following his worrisome and limited performance, this now leaves an opportunity for more players to potentially surpass the veteran for a backup defensive midfield role.
Hugo Gonzalez, GK, Necaxa
Why he's here: Gonzalez has the unique and bitter distinction of being the only player in the latest call-up to not earn a single minute in either friendly. The decision by Martino to leave the goalkeeper on the bench for both games speaks volumes.
What this means: Will Gonzalez make the Gold Cup squad? Guillermo Ochoa is an obvious option and there's no overlooking the fact that Raul Gudino was given the start in net ahead of Gonzalez during Tuesday's friendly. Other top contenders like Club Tijuana's Gibran Lajud and Cruz Azul's Jesus Corona are undoubtedly in the running for a spot as well.
Cesar Montes, DF, Monterrey
Why he's here: A cameo role in the 73rd minute of the second friendly does not bode well for Montes. Without a start and only limited time to make his mark against Paraguay this week, it appears as though Martino has more trust in other backline options.
What this means: Like Gonzalez, it's up in the air whether Montes will make the Gold Cup squad or now. Either way, at only 22 years old, there's still plenty of time for the lanky defender to win over Martino before the next World Cup.