Former Schalke general manager Rudi Assauer, credited as one of the key figures in German football, has died aged 74 following a long battle with Alzheimer's disease.
Assauer, a former player for Borussia Dortmund and Werder Bremen, was a key driving force behind Schalke's development and was renowned for his work in planning and building the Arena Auf Schalke — the first modern stadium in the Bundesliga.
Opened in 2001, the stadium, now rebranded as Veltins Arena, remains one of German football's landmarks.
"We all know we would not be here without Rudi," Schalke chief Clemens Tonnies told the supporters at the Veltins Arena ahead of a cup match against Fortuna Dusseldorf on Wednesday, after the death of their former manager. "Rudi is the architect of the modern Schalke."
During his reign at Schalke he also turned the club into of the German powerhouses, winning the UEFA Cup in 1997, and back-to-back German cups in 2001 and 2002.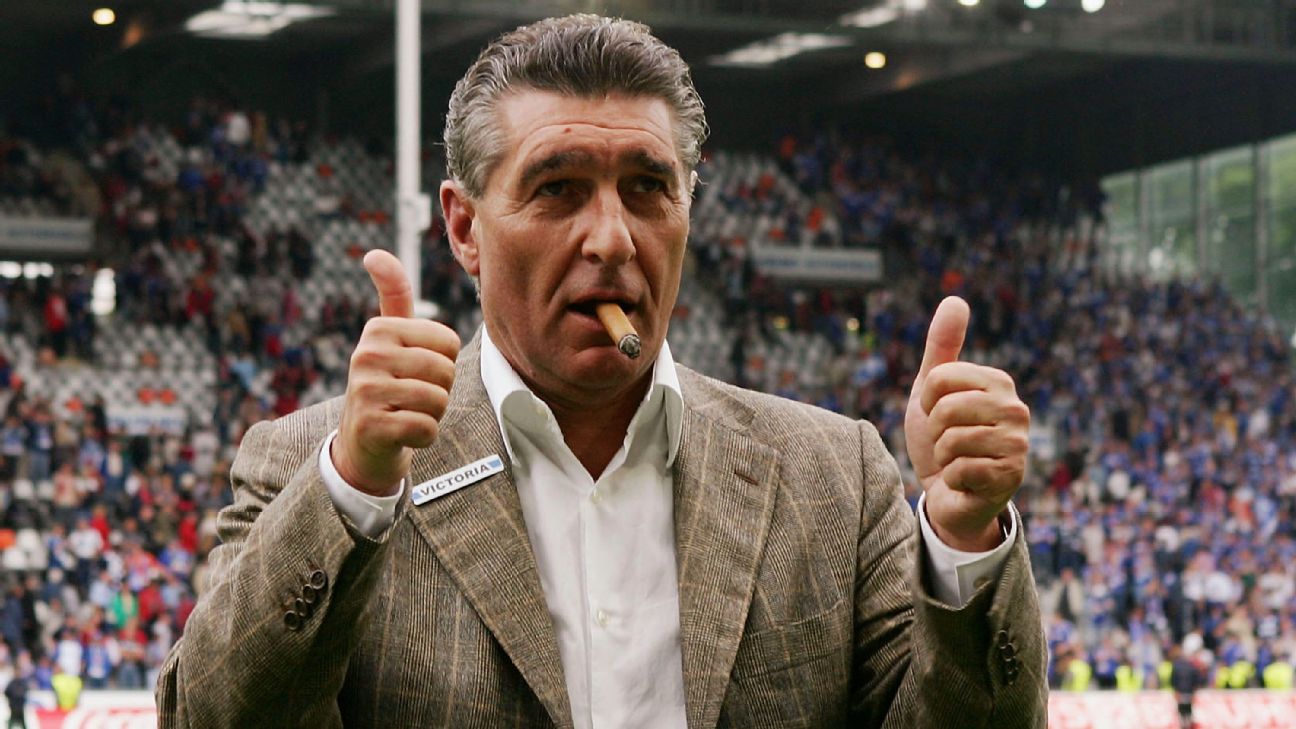 However, Assauer and Schalke were denied a Bundesliga title in 2001 when Bayern Munich's Patrik Andersson scored a last-gasp goal to take the title away.
Schalke were celebrating on the pitch of the old Parkstadion after a TV reporter, Rollo Fuhrman, told Assauer on air they had won the league.
The incident is one of the most memorable in Bundesliga history, and Fuhrman wrote in Der Spiegel on Thursday that he would "love to take the Bundesliga trophy up there to him one day."
Dortmund have told ESPN FC that they plan to observe a minute's silence for Assauer ahead of their Bundesliga match against Hoffenheim.
In 1966, Assauer won the UEFA Cup Winners' Cup with Dortmund, defeating Liverpool.
Despite crossing the divide and working for BVB's fierce local rivals Schalke, he remained a Dortmund club member.
Having left Schalke in 2006, Assauer made his battle against Alzheimer's public in 2012.